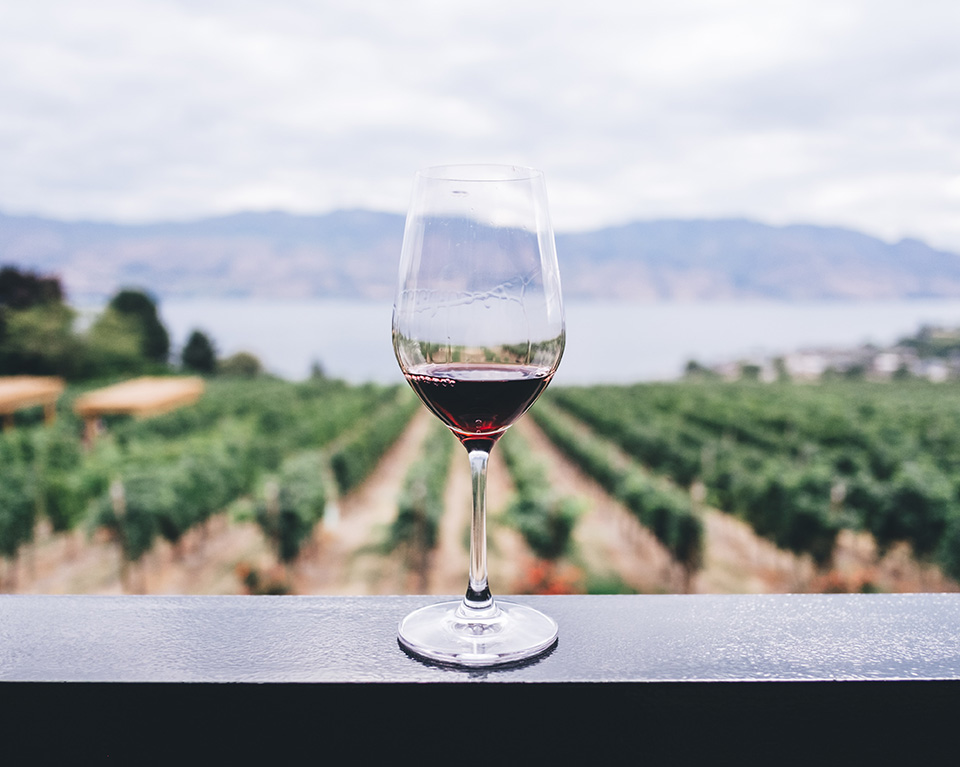 Top Wines To Serve At Your Wedding
Your wedding day is undoubtedly one of the most memorable days of your life.
Every detail, from the venue to the decor, and of course, the wine, plays a crucial role in creating an unforgettable experience.
The wine you serve can shape the mood and ambiance of the event, complementing the meal and offering your guests a delightful sensory journey.
Essential Equipment For Serving Wines
For an event as grand as a wedding, ensuring that your wines are presented and served optimally is vital.
This isn't just about the glassware or the sommelier's expertise. The equipment you use in the lead-up to the event can deeply impact the quality and taste of your wine.
Wine Fridges
The wine fridge, though it might seem like a luxury, is fundamental in ensuring that your wines are stored at the right temperature.
Unlike standard refrigerators that are designed for food preservation, wine fridges maintain a stable environment to ensure the taste and quality of the wine remain intact.
Temperature fluctuations can degrade wine quality, altering its taste and bouquet. A wine fridge ensures that your wine is served at its best.
Moreover, a wine fridge often comes with UV-resistant doors, which protect your wine from the harmful effects of sunlight, a factor that can oxidize the wine and compromise its taste.
While selecting a wine fridge, it's essential to consider the size, energy efficiency, and whether it can accommodate both red and white wines at their respective temperatures.
Wine Aerators
Before pouring your guests a glass of that exquisite red wine, passing it through an aerator can elevate its taste.
Wine aerators infuse the wine with the right amount of air in a short time, enhancing its flavor profile.
For a wedding, it's an excellent tool to ensure that every glass poured sings its full symphony of flavors.
Corkscrews And Bottle Openers
It might seem rudimentary, but having high-quality corkscrews and bottle openers is essential.
There's nothing more deflating than a broken cork in a bottle of fine wine. Ergonomic and sturdy openers ensure smooth operation, keeping the flow of the event uninterrupted.
Selecting The Right Wines For Your Wedding
When choosing wines, it's crucial to consider the menu, guest preferences, and the season.
Red Wines
For meat-heavy menus, red wines are a classic choice. They have the structure and depth to complement the flavors of beef, lamb, and pork.
Some popular options include Cabernet Sauvignon, which offers a rich taste with notes of dark fruits and sometimes chocolate, or Pinot Noir, which is lighter and has a cherry-like flavor with hints of spice.
White Wines
Seafood, chicken, or vegetarian dishes often go best with white wines.
Chardonnay, known for its buttery texture and apple notes, or Sauvignon Blanc, with its crisp acidity and hints of green and tropical fruits, are crowd-pleasers.
Rosé And Sparkling Wines
Rosé, with its blush hue, is versatile and can be paired with a range of dishes.
Meanwhile, sparkling wines like Champagne or Prosecco are festive and can be served during toasts or as a palate cleanser between courses.
Wedding First Dance Songs
While wine selection is critical, the first dance remains a highlight of any wedding. The song chosen can evoke emotions and set the tone for the entire reception.
Classical Choices
Songs like "At Last" by Etta James or "Can't Help Falling In Love" by Elvis Presley never go out of style. They evoke nostalgia and transport listeners to a world of timeless romance.
Modern Melodies
Contemporary tracks like "All of Me" by John Legend or "Perfect" by Ed Sheeran have captured the hearts of many.
They resonate with current generations and often find their way into the repertoire of wedding first dances.
Personalized Picks
Some couples opt for lesser-known songs that hold personal significance.
It could be a tune from a favorite movie, a shared memory, or even an indie track that others might not recognize. The key is to select a song that symbolizes the couple's unique journey.
Crafting A Memorable Wedding Atmosphere
An enchanting wedding doesn't just hinge on the choice of wine or music.
Creating a compelling ambiance involves harmonizing various elements that resonate with the couple's personalities and the theme of their wedding.
Decor Choices
The decor sets the visual tone of your wedding.
Whether it's rustic chic with wooden elements and burlap or glamorous with chandeliers and metallic accents, your choices will dictate the overall aesthetic.
Personal touches, such as customized centerpieces or family heirlooms, can also be woven into the decor to make the space truly reflective of your journey.
Lighting Techniques
Lighting has a transformative power. Soft, ambient lighting can create an intimate, romantic atmosphere, while bold and dramatic lighting can energize and uplift the mood.
Techniques like uplighting, where lights are placed on the ground facing up, can highlight architectural features.
Fairy lights draped over tables or hung from the ceiling can add a whimsical touch, while candles can evoke warmth and intimacy.
Scented Ambiance
Often overlooked, the scent is a powerful tool for setting a mood. Whether it's the natural aroma of flowers in your centerpieces or subtle scents from diffusers, what guests smell can transport them to a different world.
For a beach-themed wedding, hints of ocean breeze or tropical fruits can be infused. For a winter wedding, notes of pine or cinnamon can evoke the cozy feeling of the season.
Final Takeaway
In conclusion, while planning a wedding, every element, from wine to dance, plays a pivotal role in crafting the experience.
By investing in the right equipment and selecting wines that resonate with the menu and guests, paired with the perfect first dance song, you'll ensure an event that remains etched in memories for a lifetime.