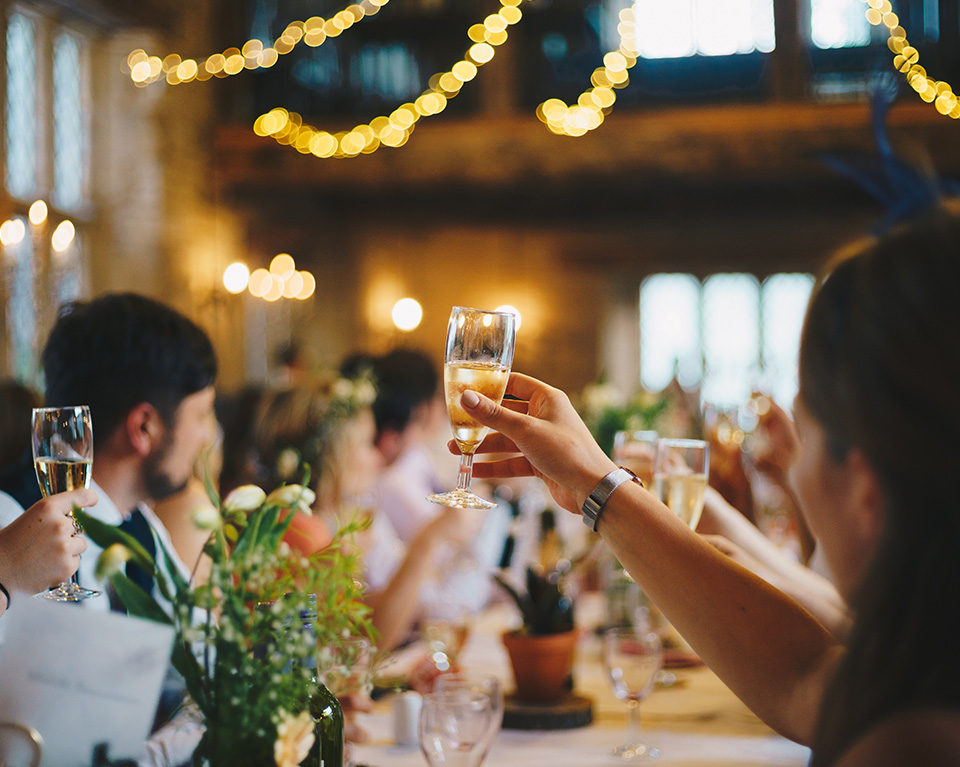 Hosting A BBQ-Inspired Wedding Feast
In the realm of wedding celebrations, the feast brings together the best of both worlds: casual, fun dining and the joyful celebration of love.
This unique concept is not only trendy but also facilitates an atmosphere of warm camaraderie among guests.
Here, we navigate you through the essentials of organizing a successful BBQ-themed wedding bash, with a significant spotlight on curating the perfect music playlist with the help of mobile discos.
Venue and Decor
Selecting the right venue and décor for your BBQ-inspired wedding is just as crucial as the menu itself. It sets the mood and should encapsulate the homely yet festive spirit that a BBQ feast embodies.
Here's how you can elevate your venue and décor to seamlessly align with your BBQ wedding theme:
Venue Selection
The first step is choosing a venue that harmonizes with the casual and rustic vibe of a BBQ gathering.
Ideal options include a lush garden with an open space that allows the natural surroundings to augment the ambiance, a charming barn that exudes rustic elegance, or a spacious backyard that can be transformed into a personalized wedding haven.
Whichever you choose, ensure it allows for an open grill setup, so your guests can bask in the delightful aromas of the BBQ.
Rustic Elements
Incorporate rustic elements into your décor to bring out the authentic BBQ atmosphere. Think of wooden crates as side tables, burlap table runners, and chalkboard menus that list the smoky and grilled delights on offer.
These elements not only add to the rustic charm but also create a warm and inviting setting where guests can relax and enjoy.
Earthy Tones and Floral Centerpieces
Adorn your venue with a palette that resonates with earthy tones – think rich browns, deep greens, and pops of warm yellows and reds. Floral centerpieces can play a significant role in bringing your tables to life.
Choose wildflowers or sunflowers placed in mason jars or rustic vases to create a centerpiece that's both beautiful and in line with the theme.
Ambient Lighting
As the day transitions to evening, the lighting will play a crucial role in setting the mood. Consider hanging string lights from trees or across the venue, coupled with lanterns and candles placed strategically to create a soft, golden glow. This not only adds a magical touch but also provides the perfect lighting for capturing beautiful memories through photographs.
Personal Touches
To make your wedding truly unique, add personal touches to the décor. Perhaps include photographs of your journey together as a couple, or a corner where guests can pen down their well wishes and BBQ recipes for the newlyweds.
The BBQ Menu
The crowning jewel of any BBQ menu is the quality and variety of meats offered. Selecting the right cuts is paramount to delivering a delectable feast.
Consider offering a range of meats like premium steaks, marinated chicken, and succulent pork ribs — BBQ Host is a perfect place to get a hint of what are the choices you have when it comes to grilling meat.
If your guest list includes pescatarians, integrating grilled fish and seafood options would be a thoughtful addition.
Collaborate with your caterer to marinate the meats with herbs and spices that elevate their natural flavors.
Vegetarian and Vegan Delights
In the spirit of inclusivity, make sure to have a generous spread of vegetarian and vegan options. Grilled vegetables such as bell peppers, zucchinis, and mushrooms can be a hit.
Also, consider including dishes like stuffed bell peppers, grilled vegetable skewers, and barbecued corn on the cob with vegan butter. These offerings not only add a splash of color to your BBQ spread but also ensure that all guests have delightful options to choose from.
Diverse Range of Sides
The sides at a BBQ are not just accompaniments; they complete the meal. Offer a variety of bread, like cornbread or garlic bread, to complement the meats.
Fresh salads with seasonal ingredients, coleslaw, and a selection of cheeses can add a refreshing balance to the heaviness of the grilled items.
Don't forget to include some hearty options like mac 'n' cheese or baked beans to satiate the appetites of your guests.
Sauces and Marinades
A BBQ feast is incomplete without an assortment of sauces and marinades. Create a sauce station where guests can choose from a range of options like classic BBQ sauce, spicy buffalo, honey mustard, or a zesty lemon herb marinade.
For those who prefer a kick of heat, a selection of hot sauces should be readily available.
Dessert to Seal the Deal
After a hearty BBQ meal, delight your guests with a selection of desserts that resonate with the theme. Consider options like grilled peaches served with a scoop of vanilla ice cream, or a rustic apple pie that can be enjoyed with a dollop of whipped cream.
These desserts not only complement the BBQ menu but also bring a sweet closure to the feast.
Drinks to Complement the Feast
To elevate the BBQ dining experience, offer a selection of beverages that complement the flavors of the grilled dishes. From fresh lemonades to a range of craft beers and wines, ensure the drink menu caters to the varied tastes of your guests.
Also, consider setting up a cocktail station where guests can enjoy refreshing mixes that add a zing to the BBQ flavors.
Music and Mobile Discos
The soul of any celebration, particularly a wedding, lies in its music. Given the casual and vibrant vibe of a BBQ-themed wedding, your music selection should enhance this spirit, encouraging guests to let their hair down and enjoy the festivities.
Hiring a mobile disco is an excellent way to ensure a dynamic music experience. These portable discos are adept at tailoring their playlists to suit the theme and the preferences of the wedding couple.
Engage a mobile disco service that specializes in wedding events to curate a playlist that transitions smoothly from laid-back afternoon tunes to energetic evening dance tracks.
The beauty of a mobile disco lies in its versatility; whether you desire classic hits, jazz tunes, or contemporary chart-toppers, the disco can effortlessly switch between genres, keeping the energy vibrant throughout the event.
And the interactive DJ can engage with the guests, taking requests and dedicating songs, adding a personal touch to the celebration.
Entertainment and Activities
Besides music, plan for some fun activities and entertainment options to keep the guests engaged. You might consider setting up a photo booth with BBQ-themed props or organizing lawn games that appeal to both adults and children.
Conclusion
A BBQ-inspired wedding feast, paired with the exhilarating music experience offered by mobile discos, promises an event filled with joy, laughter, and memorable moments.
The key to a successful BBQ wedding lies in meticulous planning and choosing the right service providers, especially when it comes to music, which sets the tone for the entire celebration.