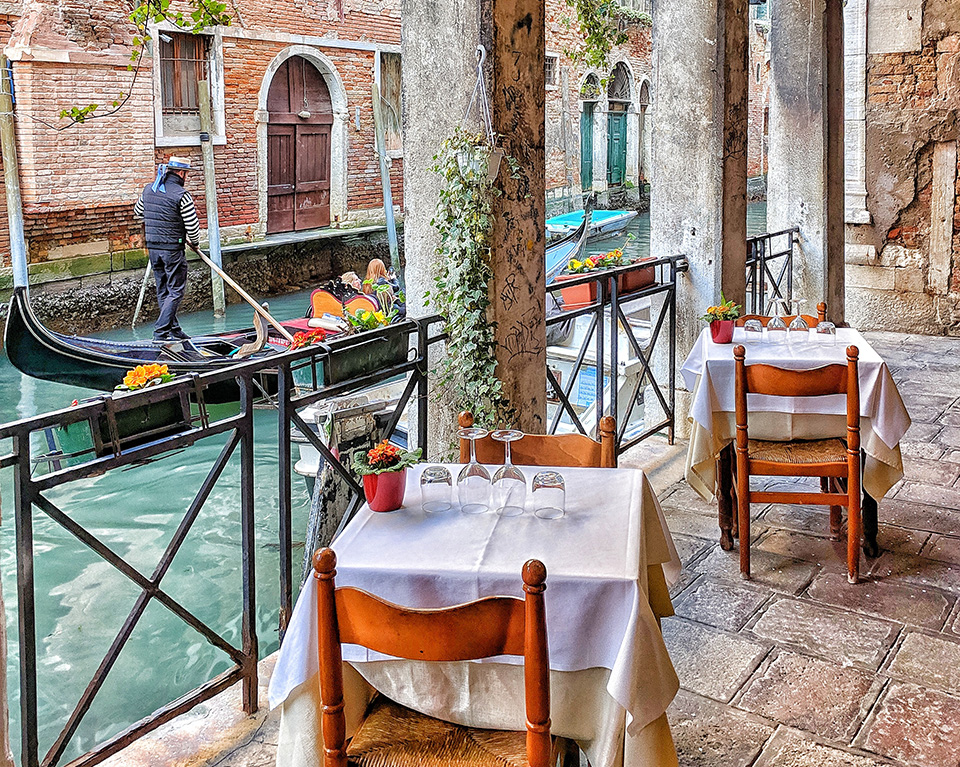 Top 3 European Cities For Luxury Weddings
In Europe, romance intertwines effortlessly with luxury, offering a splendid backdrop for those envisioning a fairy-tale wedding. With historical grandeur, unparalleled scenery, and world-class amenities, Europe is home to cities that host the most lavish weddings.
Here we navigate through the top 3 European cities that redefine luxury and elegance for wedding ceremonies, placing emphasis on the aspect of renting exquisite venues and accommodations that align with the magnificence of the occasion.
1. Paris, France
Paris, often dubbed the 'City of Love', stands as the epitome of luxury and romance. Its streets whisper tales of timeless love, while its iconic structures such as the Eiffel Tower and the Louvre Museum add to its enigmatic charm.
With its rich tapestry of history, unparalleled architecture, and a vibrant cultural scene, Paris beckons couples from across the globe to start their marital journey amidst its romantic milieu.
Here, every wedding turns into a grandeur event, echoing tales of love that are as magnificent as the city itself.
Renting Wedding Halls
In the heart of Paris, prospective couples will find an array of luxurious venues to host their dream wedding. Imagine saying your vows in halls steeped in history and opulence, offering an ambiance that is both intimate and splendid.
The city is home to numerous venues that resonate with grandeur and exclusivity. One such place is the Shangri-La Hotel, known for its magnificent ballrooms adorned with crystal chandeliers and grand staircases. The iconic Ritz Paris, with its timeless elegance, offers another beautiful backdrop for a luxury wedding.
For a seamless experience, it is recommended to book your preferred venue well in advance, especially during the peak wedding season.
For those mindful of budget constraints, Paris also offers a range of vacation home rentals and quaint banquet halls that do not compromise on the city's inherent charm.
Collaborate with seasoned wedding planners who specialize in luxury weddings to ensure every detail is meticulously planned to perfection. Their expertise will be invaluable in orchestrating a wedding ceremony that mirrors the grandiose spirit of Paris.
Accommodation for Guests
Ensuring your guests' stay is nothing short of luxurious is a key aspect of a Parisian wedding.
Paris hosts a range of luxury hotels where guests can immerse themselves in the quintessential French art de vivre. Consider reserving suites at places like The Four Seasons or Le Meurice, both epitomizing the pinnacle of luxury and sophistication.
These hotels offer a mélange of modern amenities with classic elegance, allowing guests to relax in utmost comfort while soaking in the romantic ambiance of the city. Furthermore, the hospitality staff at these establishments are well-versed in catering to the needs of guests attending luxury weddings, promising an experience that is as smooth as it is lavish.
2. Barcelona, Spain
Barcelona stands as a vibrant canvas where tradition intertwines with modernism, presenting a unique and luxurious backdrop for a wedding celebration.
Nestled between the mountains and the sea, the city is a fusion of historic grandeur and contemporary elegance, offering a rich cultural tableau for luxury weddings that are both vibrant and enchanting.
Renting Wedding Halls
When it comes to selecting a wedding venue in Barcelona, couples are spoilt for choice. The city offers a diverse array of venues, ranging from architectural masterpieces to luxurious beachfront resorts.
For a grand celebration, consider venues like the W Barcelona, a beachfront oasis that marries luxury with avant-garde design. Another coveted venue is the Hotel Arts Barcelona, a place where luxury meets iconic architecture, offering a spectacular setting for a wedding that is both modern and sophisticated.
Accommodation for Guests
To immerse your guests in the luxurious spirit of Barcelona, consider booking accommodations in boutique hotels or high-end resorts that epitomize the city's vibrant culture and luxury.
Places like the Mandarin Oriental or the Cotton House Hotel stand as benchmarks of Barcelona's luxurious hospitality. Here, guests can soak in the city's vibrant culture while enjoying amenities that redefine luxury.
These establishments offer a harmonious blend of tradition and modern comforts, promising an experience that echoes the luxurious and lively spirit that Barcelona embodies.
3. Venezia, Italy
Venezia, also known as Venice, presents itself as a poetic enclave where every canal and square sings a symphony of romance and luxury.
This timeless city, with its interlacing canals and historic architecture, crafts an atmosphere steeped in love and elegance, rendering it a picture-perfect locale for a luxury wedding.
Its unique blend of history, waterways, and artistic richness bestows an ethereal charm, making every wedding feel like a fairy tale come to life.
Renting Wedding Halls
In Venice, the concept of luxury takes a distinctive and majestic form. For those seeking to exchange vows amidst unparalleled grandeur, venues such as the Ca' Sagredo Hotel or the Aman Venice offer exquisite settings that embody the Venetian opulence.
Imagine a ceremony in a hall adorned with historic artistry and frescoes, with windows opening to sweeping views of the Grand Canal.
These venues, rich in history and elegance, offer a royal setting for a wedding ceremony that promises to be both luxurious and intimate, leaving an indelible mark on every guest's heart.
Accommodation for Guests
When it comes to accommodating your guests, Venice offers a myriad of options that resonate with its luxurious ambiance. Opt for historic hotels or palatial residences that allow guests to immerse themselves in the Venetian grandeur.
Places like The Gritti Palace or Hotel Danieli stand as epitomes of luxury, offering rooms and suites that merge historic charm with modern comfort. Here, guests can witness the ethereal beauty of Venice right from their windows, with amenities that promise a stay replete with luxury and comfort.
Thus, offering them not just an accommodation, but an unforgettable experience in the lap of Venetian luxury.
Takeaway
These cities, with their unique blend of history, luxury, and cultural richness, promise to host a wedding ceremony that transcends the ordinary, creating memories that will be cherished for a lifetime.
In these luxurious locales, early planning and collaboration with experienced wedding planners can make your luxury wedding a seamless and exquisite affair.