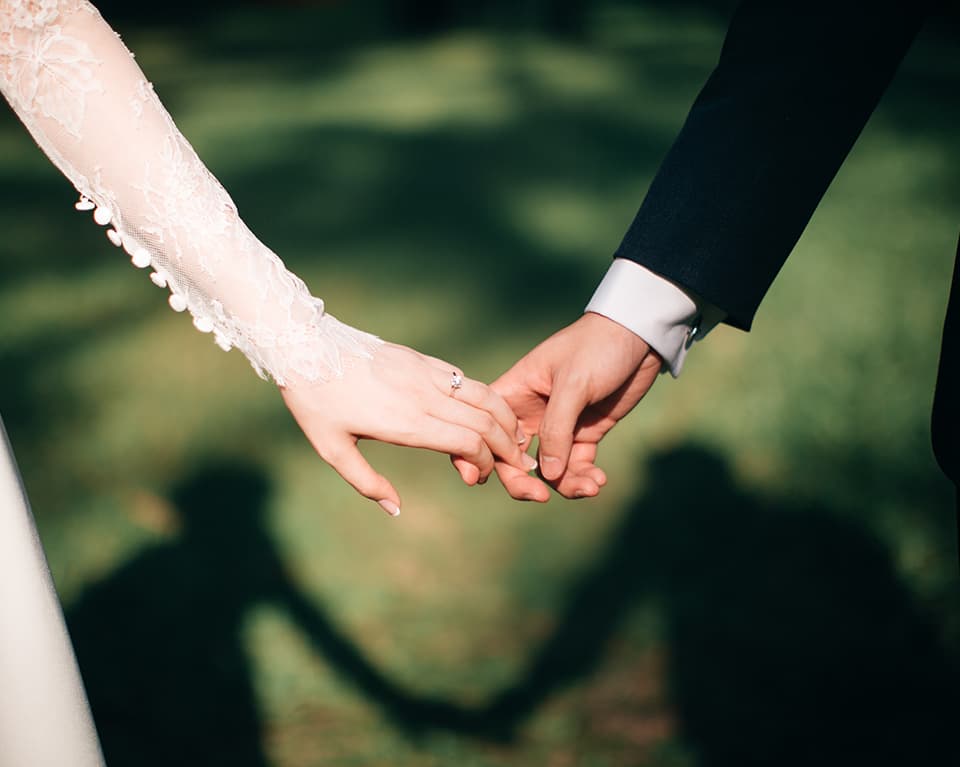 Why Communication Is So Important When Planning A Wedding
Wedding planning can fill your days with endless tasks, and often leave a lot on your mind. Although exciting, the lead up to this special day can take a huge toll on your mental wellbeing if you don't feel fully equipped to handle your wedding preparation tasks.
Luckily, much of the pre-wedding stress that we feel can be improved by simply feeling more in control of the planning process. Often, this can be achieved through having an open channel of communication with your partner and wedding party, as well as your venue, planner and suppliers. So, it goes without saying that communication is crucial for a smooth wedding planning process – let's take a look at a few of the reasons why.
For helpful collaboration
Ultimately, your wedding day revolves around you and your partner – but that doesn't mean a little collaboration isn't useful during the planning process.
Whether you need some help in choosing the gowns for your bridesmaids, or you're after a little inspiration for your reception centrepieces, your vendors are there to support you and offer ideas. Of course, you're going to need a clear channel of communication to properly express your needs, and allow them to provide a service that meets your expectations and vision.
For a more pleasant planning experience
There's nothing worse than having an important task on your mind that you're not sure how best to tackle. Whether you need to address an issue with your vendor or simply communicate your needs, you're going to need to be able to get hold of them swiftly and easily, for a smooth, stress-free wedding planning process.
Most suppliers will have a great answering service to ensure that they don't miss an out-of-hours message. However, it's always best to identify a vendor's preferred method of communication prior to enlisting their services, in order to ensure that it fits nicely with your own.
To avoid mishaps and mistakes
When there's lots to plan, small issues are bound to arise here and there – and while they're usually pretty easy to rectify, clear communication is essential for speeding up the process.
For the best chance of avoiding mishaps and mistakes, you're going to want to set the precedent for effective communication right from the start of the wedding planning process. This could mean having an honest chat about your needs and expectations with your wedding party, or making time for an initial meeting with each one of your wedding vendors.
How can you communicate effectively?
Not all communication is effective, so ultimately, throughout the wedding planning stages, you're going to want to think about what exactly you need to say, and how you need to say it.
If you find it difficult to communicate your needs in the spur of the moment, you may want to consider writing down some questions for the people involved in your wedding planning, that you then refer back to should you ever need them. This way, you'll always have a resource available to you should any issues arise, and you're likely to feel better equipped to handle pre-wedding stress. Don't forget, communication is important because your wedding day is special, and you want to get it right – so, you should never feel reluctant to voice your wants and opinions.